Do you have an Apple Watch and wish you could control it without actually having to touch it? 
If you do, then you're in luck. Apple has impressed us yet again with its latest release of watchOS 10.1, which allows you to double tap your fingers together to control the watch. 
This new feature is compatible with the Apple Watch Series 9, Apple Watch Ultra 2, and later. It's called the Double Tap. 
CLICK HERE TO GET KURT'S FREE AWARD-WINNING CYBERGUY REPORT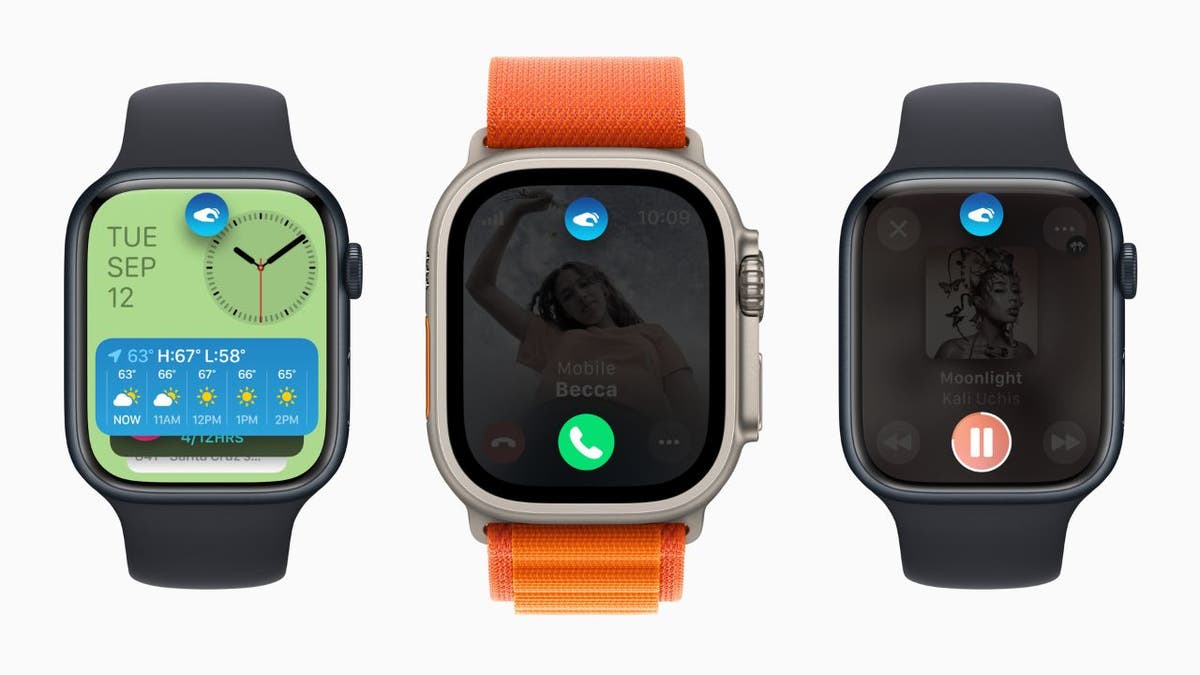 MORE: HOW TO STOP YOUR APPLE WATCH FROM REACTING TO YOUR CONVERSATIONS 
How does Double Tap work? 
By merely tapping your index finger and your thumb on the same hand as your Apple Watch Series 9 and Ultra 2, you'll have the ability to carry out an action on your Apple Watch basically hands-free. 
It comes in handy when you're busy with something else in your other hand, for example, carrying groceries, holding a leash while walking the dog, a spatula while cooking, or a mug while enjoying a cup of coffee.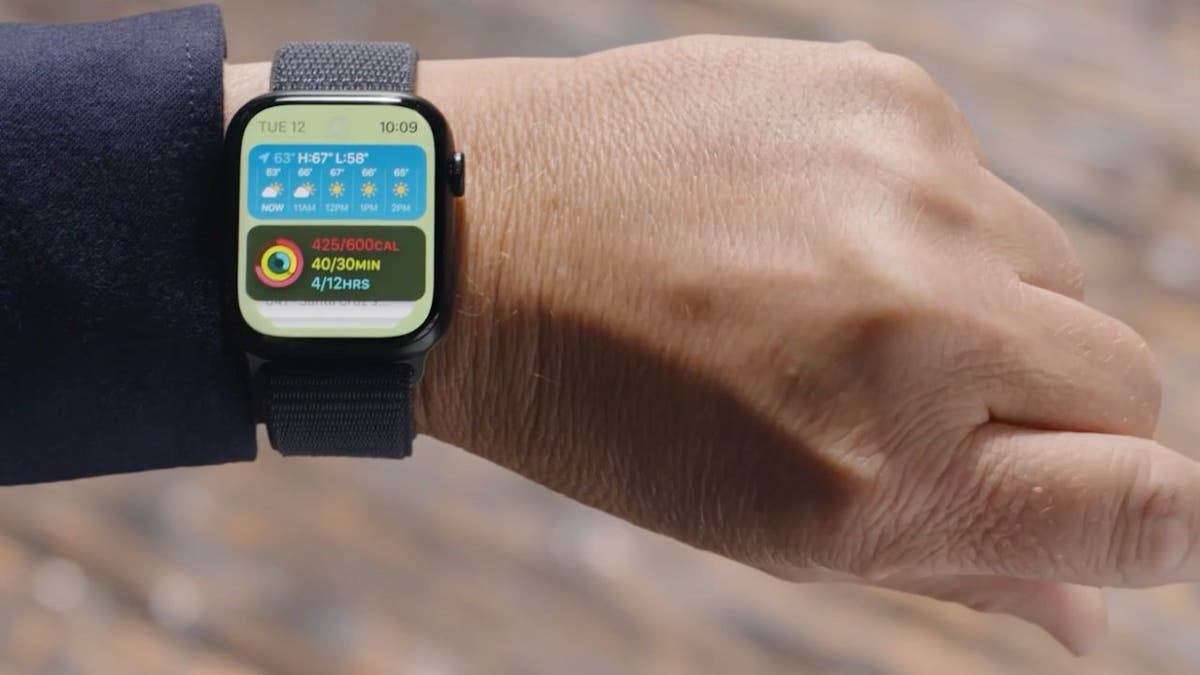 MORE: LOST WORKOUT DATA ON YOUR APPLE WATCH? HERE'S HOW TO MANUALLY LOG WORKOUTS  
8 ways to use the Double Tap feature 
The Double Tap is a handy and convenient way to interact with your Apple Watch. You can use it to: 
Answer and end a phone call: When you receive a phone call on your iPhone, you can answer it on your Apple Watch by tapping your index finger and your thumb on the same hand. To end the call, double tap again. 
View text messages: When you receive a text message notification on your Apple Watch, it will open up the text as soon as you raise your wrist. If you double tap, it's going to allow you to begin dictating a response back. When you are ready to send your text message just double tap and your message will be sent.  
Snooze an alarm: When an alarm goes off on your Apple Watch, you can snooze it for 9 minutes by double tapping.  
Play and pause music, podcasts, and audiobooks: When you are listening to music, podcasts, or audiobooks on your Apple Watch, you can play and pause the playback by double tapping. 
Pause & resume a timer: When you set a timer on your Apple Watch, you can pause and resume it by double tapping. 
Take a photo on your iPhone with Camera Remote on the Camera app: When you open the Camera app on your Apple Watch, it will open up the camera app on your iPhone at the same time. Then by double tapping a timer will appear on your Apple Watch counting down 3 seconds and then it will take the photo on your iPhone. 
Stop and resume a stopwatch: When you start a stopwatch on your Apple Watch, you can stop and resume it by double tapping. 
Start or stop automatic workout reminders: When you wear your Apple Watch, it can automatically detect when you start or stop a workout and remind you to record it. To start or stop this feature, double tap. 
The Double Tap feature essentially replaces the primary button of the app you are in.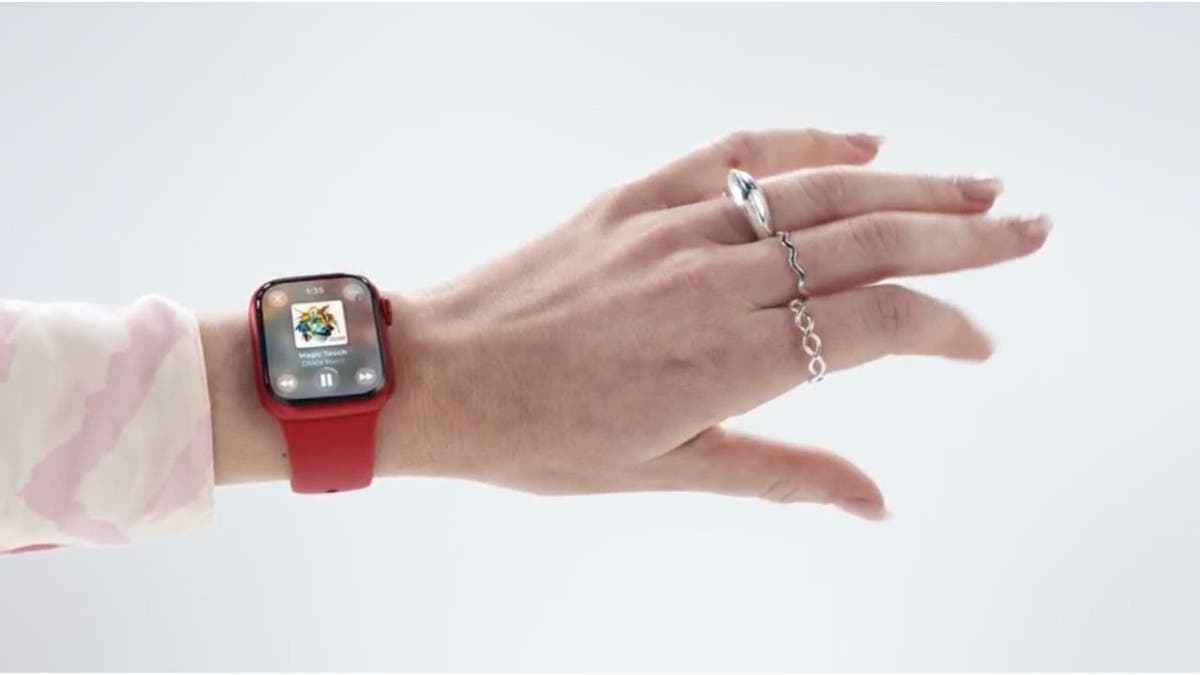 MORE: APPLE WATCH VS FITBIT – WHICH REIGNS SUPREME FOR FITNESS?  
How to customize the Double Tap feature on your Apple Watch 
On your iPhone, open the Watch app and tap on your Apple Watch at the top of the screen. 
Tap on Gestures 
Then tap on Double Tap and make sure it is toggled On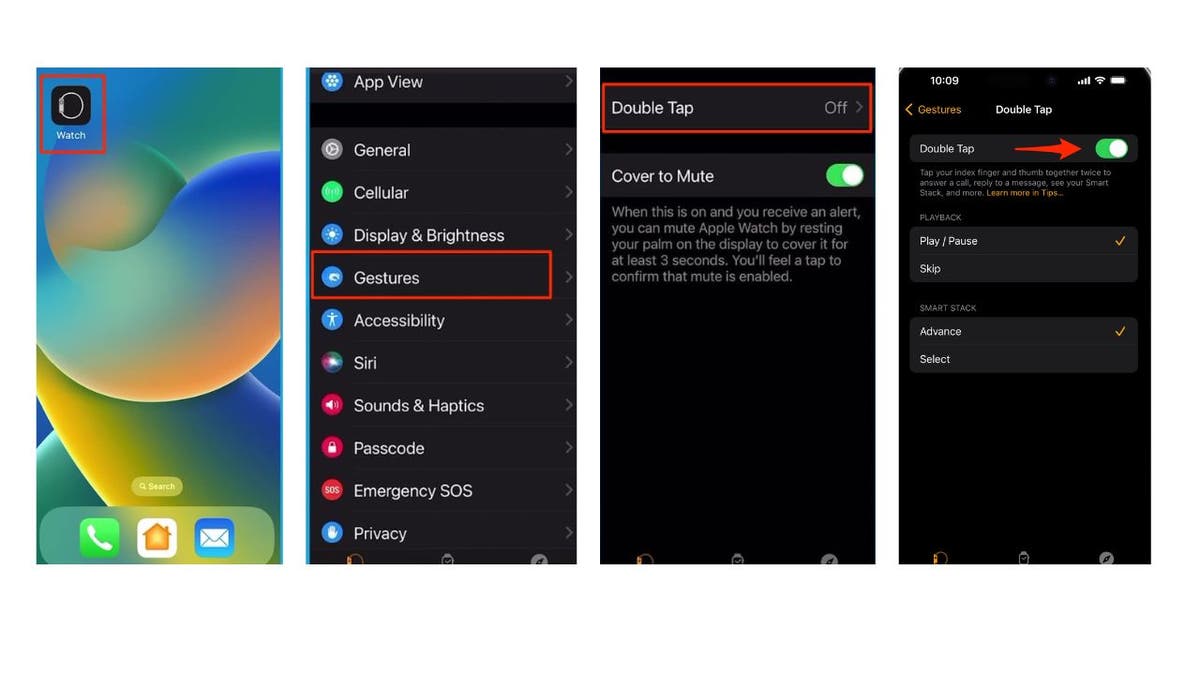 You will see two options: Playback and Smart Stack. 
Playback lets you choose what action you want to perform when you Double Tap your fingers while playing music, podcasts, or audiobooks. You can select Play/Pause or Skip to control whether or not it skips to the next song, podcast, or audiobook or if it's going to play or pause the media. 
DEEPFAKES TO BE INDISTINGUISHABLE FROM REALITY AS EARLY AS 2024, REPORT WARNS
Smart Stack lets you choose between Advance or Select which widget to display. This feature allows you to customize your Apple Watch interface to suit your needs. You can either advance through your widgets or select a specific one to keep on your watch face. This makes accessing your most used apps quicker and more convenient. Please note that the available widgets will depend on the apps you have installed on your Apple Watch.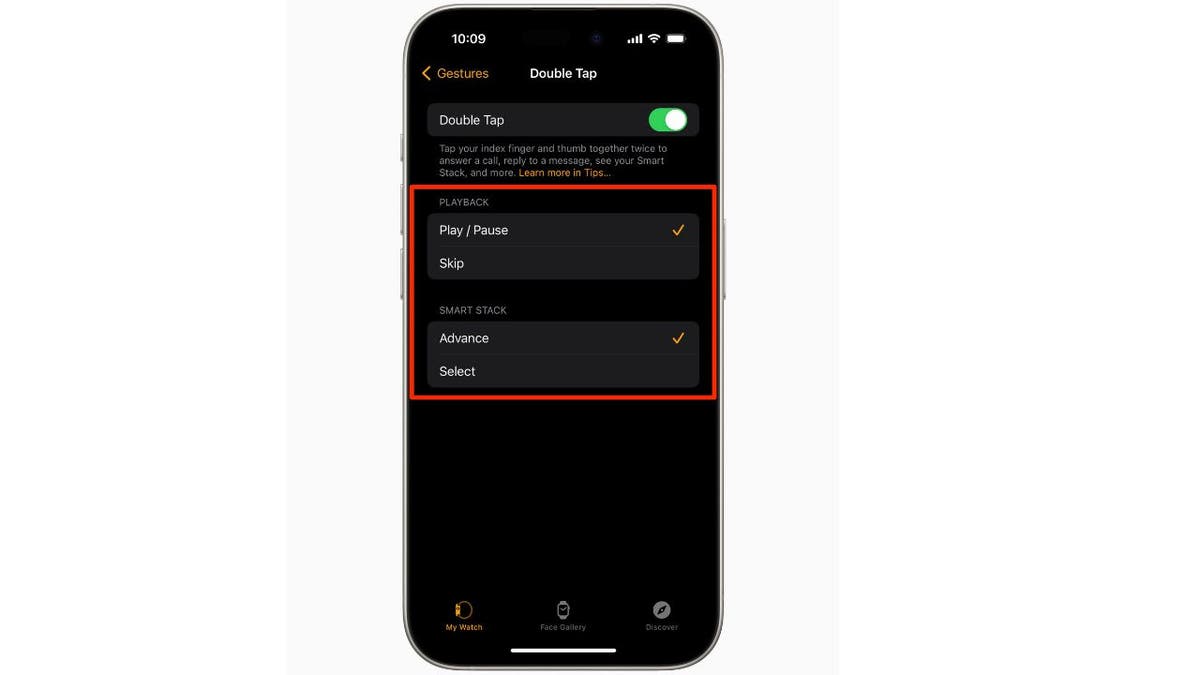 What's the tech behind Double Tap? 
You may think it's magic, but there's a scientific explanation for the Double Tap feature. It works by sensing tiny wrist movements and changes in blood flow when you tap your fingers together. The Apple Watch uses a combination of sensors, algorithms, and haptic feedback to detect and respond to your gestures. 
The Double Tap is not only a cool and fun way to use your Apple Watch but also a useful and accessible one. It can help people with disabilities or limited mobility to control their devices more easily and independently. 
GET MORE OF MY SECURITY ALERTS, QUICK TIPS & EASY VIDEO TUTORIALS WITH THE FREE CYBERGUY NEWSLETTER – CLICK HERE 
Why you should get an Apple Watch 
If you don't have an Apple Watch yet, you might be wondering if it's worth getting one. The answer, in my opinion, is yes, it is. An Apple Watch is more than just a smartwatch – it's a personal assistant, a fitness coach, a health monitor, a communication device, and a fashion accessory. Here are some of the many ways it can help you: 
Keep yourself organized and productive with reminders, calendars, notes and Siri.
Stay connected and entertained with calls, messages, emails, music, podcasts, and apps 
Maintain your fitness and health with activity tracking, heart rate monitoring, ECG, blood oxygen, and fall detection 
Ensure your safety and security with emergency SOS, find my, and digital wallet 
Express your style and personality with customizable watch faces, bands, and cases 
Get the Apple Watch Ultra 2 
Get the Apple Watch series 9  
Kurt's key takeaways 
The Double Tap is one of the many amazing features that Apple has introduced in their latest watchOS update. It shows how Apple is constantly innovating and improving its products to make them more user-friendly and enjoyable. 
If you have an Apple Watch Series 9, Apple Watch Ultra 2, or later, you should definitely try out the Double Tap and see how it can enhance your daily activities. You might be surprised by how much you can do with just a simple gesture. 
CLICK HERE TO GET THE FOX NEWS APP
Do you like the idea of using gestures to control your devices? Do you think gestures are more convenient or more confusing than touch or voice commands? Let us know by writing us at Cyberguy.com/Contact 
For more of my tech tips & security alerts, subscribe to my free CyberGuy Report Newsletter by heading to Cyberguy.com/Newsletter 
Ask Kurt a question or let us know what stories you'd like us to cover 
Answers to the most asked CyberGuy questions: 
What is the best way to protect your Mac, Windows, iPhone and Android devices from getting hacked? 
What is the best way to stay private, secure and anonymous while browsing the web? 
How can I get rid of robocalls with apps and data removal services? 
 Copyright 2023 CyberGuy.com.  All rights reserved.