Sky Sports' Jamie Carragher feels Everton's 10-point deduction for breaching the Premier League's profit and sustainability rules is "excessive" but he is "certain" they will avoid relegation this season.
The Toffees have been handed the largest sporting sanction in Premier League history that has seen them drop to second-bottom on four points.
The Premier League referred Everton to an independent commission in March for an alleged breach of its profitability and sustainability rules in the period ending in the 2021/22 season.
Football finance expert Kieran Maguire explains why Everton have been deducted 10 points by the Premier League and what he expects them to do regarding an appeal.

The rules allow clubs to lose a maximum £105m over a three-year period but Everton were found to have lost £124.5m leading to a 10-point deduction.
"I think it's excessive," Carragher told Sky Sports News. "We're talking about £20m – it is a small figure when you think of the Premier League now and transfer fees.
"There's talk about other clubs being upset that Everton were buying players that they shouldn't have done.
"But they've have been working with the Premier League over the last couple of years and I don't understand why, over the last few transfer windows, the league didn't say to Everton that they couldn't bring in a certain player they wanted to?
"It just feels to me, to take points off clubs is really tough. That punishment has to be the last resort. You can have a transfer embargo, a fine, especially for a club like Everton right now, where they have spent over £20m.
"It feels excessive and I feel for Everton, especially what is going on with other clubs. There were certain Big Six clubs with what happened with the European Super League where they threatened to leave the league, with a £22m fine spread between the six clubs.

Sunday 26th November 4:00pm


Kick off 4:30pm

"So when you think of that and compare it to Everton being done with a 10-point deduction – it puts them almost at the bottom of the league, I think it's excessive.
"I don't think Everton are saying they haven't gone above the threshold. They admit that.
"There's no doubt that they have broken the rules and when you do that, you should be punished. But taking 10 points off a team is a lot. I think it feels excessive. This is unprecedented, we have never seen this level of sanction before.
"Maybe Everton will feel they're getting punished, they will feel they are the ones getting used at this moment. There's a lot of talk about an independent regulator coming into English football so I can understand this feeling."
Carra: I'm certain Everton will stay up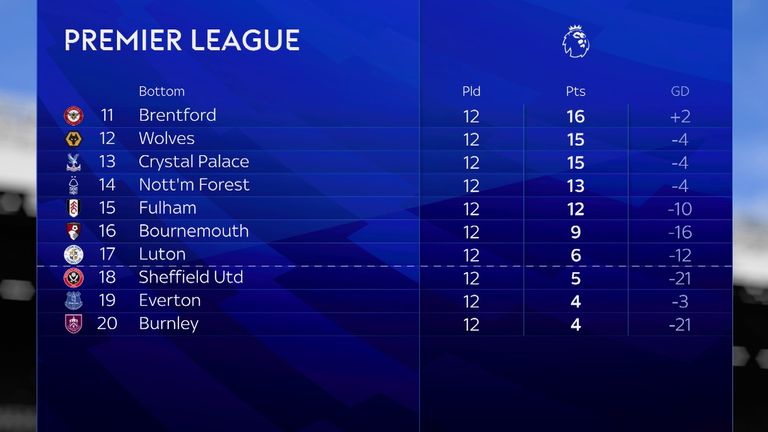 Everton were, prior to their points loss, 14th in the league table, eight points above the bottom three.
But Sean Dyche's side have now been dragged into a relegation battle as they sit 19th and two points adrift of safety.
Only two clubs have previously been docked points in Premier League history. Middlesbrough were deducted three for failing to fulfil a fixture against Blackburn in 1996/97, and Portsmouth were stripped of nine after entering administration in March 2010.
Neither club were able to avoid relegation following those sanctions, but Carragher is confident Everton will stay up.
He said: "Of course, it will hurt the fans, but it will galvanise them. They will feel the world it against them.
"It won't make Manchester United's job any easier when they go to Goodison Park next Sunday.
"If truth be told, if you were ever going to get a points deduction at any point in the Premier League era, it would probably be this one.
"I know Everton are fighting against this, but they will be in the Premier League next season even with this points deduction. I'm pretty certain of that.
"I think Everton will be fine. We all agree there are three teams who have struggled in the Premier League, you feel for them as they have come up from the Championship.
"You talk about the battle for 40 points, if you get over 30 you have a great chance of staying up. That's no disrespect to Burnley, Sheffield United and Luton, they've just found it really difficult for whatever reason.
"If you look at the size of the club of Everton, the team they have and the experience Sean Dyche has and the fact they have won five out of the last seven, they will go into these games in great form.
Everton's tricky fixture list
Manchester United (H) – Sunday November 26, kick-off 4.30pm, live on Sky Sports
Nottingham Forest (A) – Saturday December 2, kick-off 5.30pm, live on Sky Sports
Newcastle (H) – Thursday December 7, kick-off 7.30pm
Chelsea (H) – Sunday December 10, kick-off 2pm
Burnley (A) – Saturday December 16, kick-off 5.30pm, live on Sky Sports
"Dyche has great experience at Burnley and with Everton last season. We're seeing a different Everton, he's stamping his authority. We're seeing they're getting the results they deserve from their home games at the start of the season.
"If they continue in the vein of form they're in, they'll be fine."
'Previously relegated clubs have right to be aggrieved'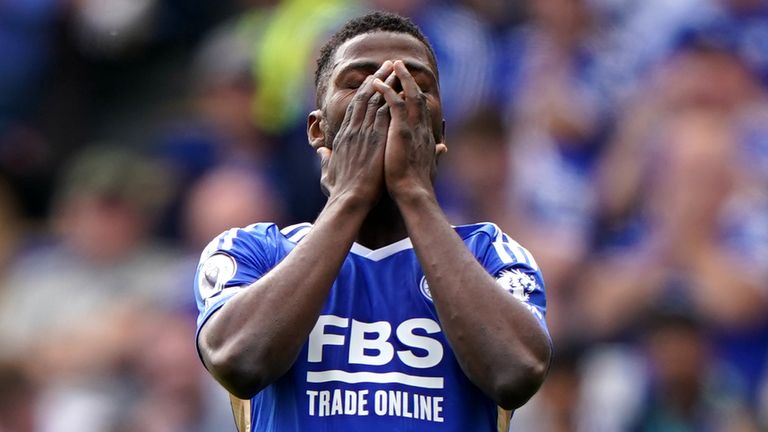 Leicester City are considering their options and consulting lawyers about how they may respond to Everton's 10-point deduction.
Leicester finished 18th in the Premier League last season and were relegated, while Everton finished one place and two points above the Foxes. Had Everton been handed their points deduction during the last campaign, Leicester would still be in the top division.
Five clubs – Leeds, Nottingham Forest, Southampton, Leicester and Burnley – were notified in May that if the complaint against Everton was upheld they would have 28 days to inform the commission that they wished to pursue a claim of compensation.
Carragher said: "I can totally get that clubs who have got relegated in the last couple of years are feeling aggrieved.
"There's no doubt people have been looking at Everton's finances, certainly the Premier League, who have been working together with them.
"I can totally understand their point that maybe Everton's points deduction wasn't taken into account while these things [their relegations] were going on and they were really affected.
"Everton would have gone down last season and the season before as well, so the clubs that did go down will feel aggrieved.
"There's no doubt they will be putting pressure on the Premier League to sort this out."
Everton have a 'good case' to reduce punishment
In a statement, Everton said they were "shocked and disappointed" by the sanction imposed by the commission and confirmed their intention to appeal against the punishment.
"They have a good case to get it reduced," Carragher said.
"The things with the stadium, there was a rule change with the stadium with the interest.
"We know how the world is now financially and Everton are spending a lot of money to finish the stadium off which will be transformational for not just the club but the Premier League.
"Borrowing costs have gone through the roof. So they will feel hard done by, even though they have accepted them have crossed the line."
Carra: Moshiri should take huge amount of blame for this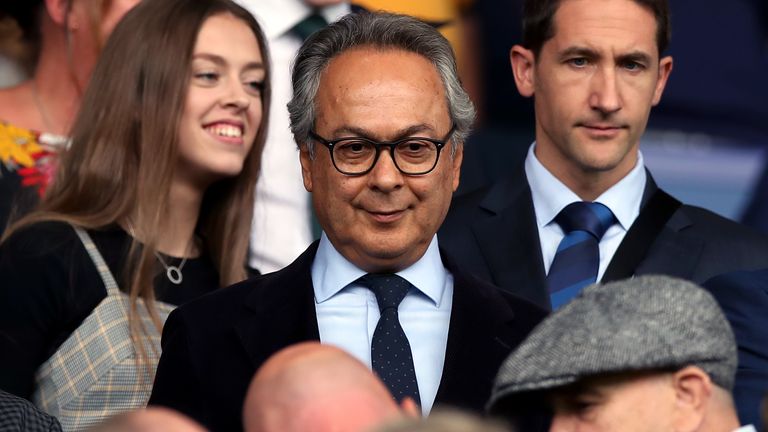 Everton owner Farhad Moshiri has received criticism in his handling of the club and he is set to sell his 94 per cent stake to American investment fund 777 Partners.
Asked how much Moshiri is to blame, Carragher responded: "A huge amount. I've gone on record in the last couple of years saying how poorly run Everton have been.
"There has been a great divide in the last 12 to 18 months between the supporters and the owners and that's why Moshiri is trying to get out of the club and will be selling it very shortly.
"This is a guy who has come in and wanted to get involved in football and he has put a lot of money into the club: the training ground, transfers and the stadium. Now he's had enough and he's trying to claw back some of the money he has invested.
"It won't be just down to that man, but the people he's employed: the managers, directors of football or CEOs, he hasn't got those decisions right. That's why Everton are where they are right now, the club has been run abysmally."