Referees are clamping down on time-wasting this season by adding bumper periods of additional time – but how is it affecting teams and the record books?
The average playing time in a Premier League game has jumped more than four minutes this season, from around 54 minutes in 2022/23 to 59 minutes this term, according to data providers Second Spectrum.
That average is the highest since records began – two-and-a-half minutes clear of the previous high of 56 minutes and 43 seconds recorded in 2013/14, and is bearing down on the widely-touted target of 60 minutes' effective game time.
The total duration of a game also now averages over the 100-minute threshold for the first time.
Time-wasting crackdown explained
At the start of this season, Rob Dorsett explained the guidelines officials will follow on added time and time-wasting

Which teams play the most?
Manchester City could clock an extra three games' worth of playing time this season as a result of referees clamping down on time-wasting.

Sunday 8th October 4:00pm


Kick off 4:30pm

That could help City score even more goals, with their current average of 2.67 per game close to their record-breaking ratio of 2.79 – when they netted 106 goals in 2017/18.
Indeed, the Premier League is on course to average more than three goals per game in a campaign for the first time in history.
Interestingly, Manchester City manager Pep Guardiola was one of the leading sceptics when the new guidelines on added time were unveiled.
Speaking after the Community Shield defeat to Arsenal in August, the City boss said: "The games will be 100 minutes now, that's for sure. Imagine when they [add time] for every goal in a [game ending] 4-3, adding 30 or 45 seconds for seven goals. Tomorrow morning at 9am, I am still here playing."
Pep Guardiola and Mikel Arteta reflect on the final result of Arsenal's victory in the Community Shield, after the north London side claimed the win on penalties.

But bumper additional time appears to benefit the possession-based style of Manchester City most. However, it's a less-likely team, at the opposite end of the table, who top the rankings for active gameplay.
Burnley returned to the top-flight this season with a transformed, attractive playing style under Vincent Kompany and the Clarets pip Guardiola's side for effective game-time this term with an average of 64 minutes and three seconds.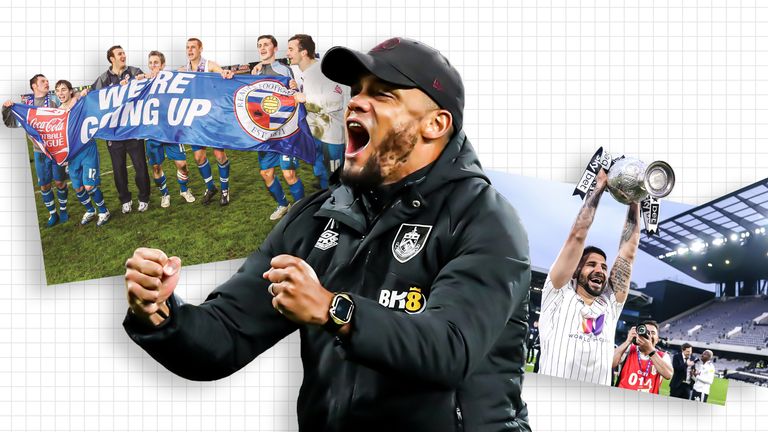 And that average hasn't been skewed significantly by their opponents so far. They faced Manchester City and mustered only 34.7 per cent possession in that game, but enjoyed the lion's share of the ball against Manchester United, Aston Villa and Nottingham Forest – while only narrowly dipping below parity against Spurs.
However, Manchester United and Villa also rank among the top four teams for delivering the most active game play.
At the other end of the scale, games involving Bournemouth have delivered the least action so far with an average of just 56 minutes and 20 seconds, followed by Luton, Everton, Sheffield United and Brentford.
Chelsea, Newcastle and Tottenham also rank among the bottom half, with Eddie Howe's side notably reducing time-wasting this season after registering a league-low average of only 50 minutes and 54 seconds last term.
In terms of overall time – factoring active and inactive periods – games involving Aston Villa and Tottenham have both surpassed 104 minutes, on average. Conversely, Luton and Bournemouth are the only two teams to average under 100 minutes.
Study results
Games involving Burnley have produced the most playing time
Games involving Bournemouth have produced the least playing time
Games involving Aston Villa have produced the most total time
Games involving Luton have produced the most least total time
The scatter chart below plots the average game time for every Premier League team over the past two seasons – with this season shaded in blue. The results reveal the scale of increased minutes across the board during this campaign – with struggling Luton being the notable outlier.
Burnley and both Manchester clubs are the only sides to be consistently delivering more than 62 minutes of active game time, while Aston Villa and Spurs are clocking above-average inactive periods – resulting in total game time surpassing 104 minutes.
Which games stand out?
In terms of individual games, Manchester United's 3-1 defeat to Brighton at Old Trafford produced a season-high 69 minutes and 14 seconds of active gameplay.
FREE TO WATCH: Highlights from the Premier League match between Manchester United and Brighton.

Unsurprisingly, Manchester City and Burnley – the two sides leading the way for active playing time – rank second in that list – when City beat their hosts 3-0 in the season opener.
FREE TO WATCH: Highlights from the Premier League match between Arsenal and Tottenham.

Newcastle and Brentford clocked the least activity so far, when Eddie Howe's side edged a 1-0 victory a fortnight ago, with just 51 minutes and 48 seconds on the clock. The North London derby, which saw Arsenal and Tottenham play out a dramatic 2-2 draw, ranked second-lowest for in-play action.
Study results
Man Utd 1-3 Brighton produced the most playing time
Newcastle 1-0 Brentford produced the least playing time
Aston Villa 3-1 Crystal Palace produced the most total time
Brentford 1-1 Crystal Palace produced the most least total time
The scatter chart below plots the active and total game time for every Premier League game over the past two seasons – with this season shaded in blue. The results reveal even that Newcastle vs Brentford game produced nearly 10 minutes more active gameplay than the season-low fixture from last term: Aston Villa 4-0 Brentford in October last year.
Meanwhile, Aston Villa 3-1 Crystal Palace produced a record-high total game time of 111 minutes and 56 seconds – which still only just edges Chelsea's 1-0 win at Everton on the opening weekend last season.
It's early days to evaluate how extra added time will affect results and the history books precisely, but longer periods of active gameplay inevitably generates more goals and will, arguably, benefit top teams like Manchester City most.
Meanwhile, fans can also prepare for more of… everything – with total game time smashing through the 100-minute threshold.