It's unbelievable how some toddlers today can swipe on a screen before they can flip the page of a book. While those screens come with boundless things for them to learn, they also have some very dangerous pitfalls, especially for the young ones just starting to explore the internet. 
Recently, Home Security Heroes unearthed some really concerning data on how everyday online searches could unknowingly lead children into the grip of malware. The charm of animated favorites like "The Boss Baby" or the thrill of "Animal Crossing: New Horizons" can, with a single click, expose your family's devices to harmful software. 
CLICK TO GET KURT'S FREE CYBERGUY NEWSLETTER WITH SECURITY ALERTS, QUICK VIDEO TIPS, TECH REVIEWS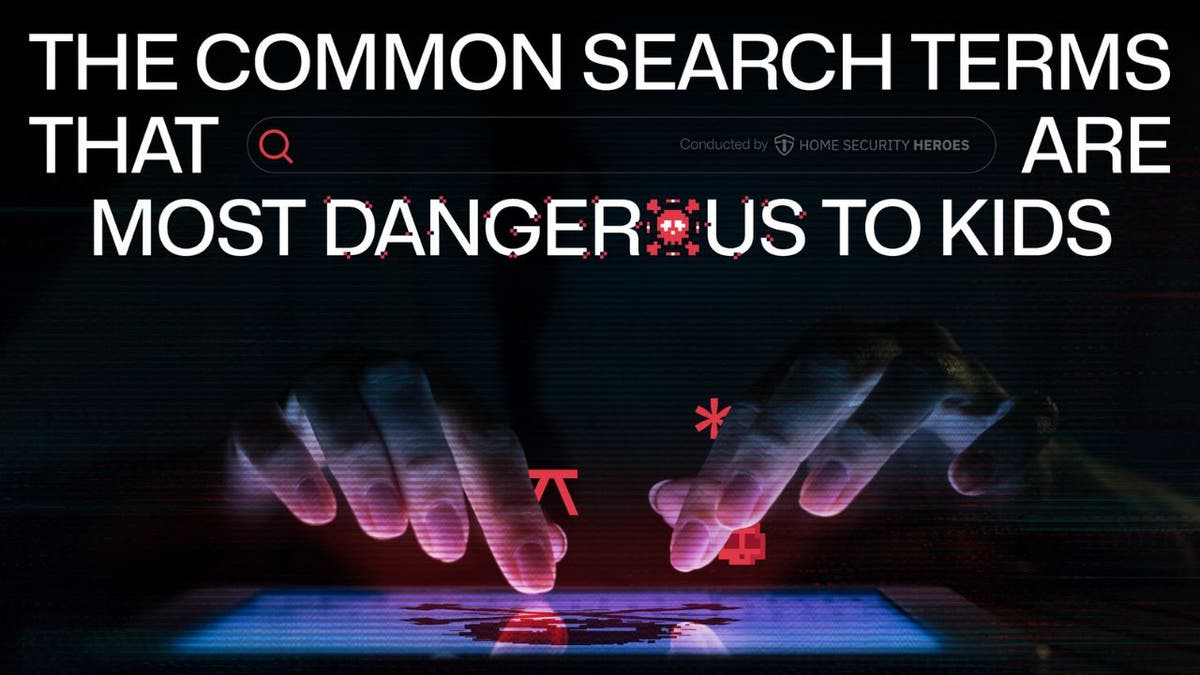 7 SMARTER WAYS TO KEEP KIDS SAFE ONLINE
Key findings on kids' risky online searches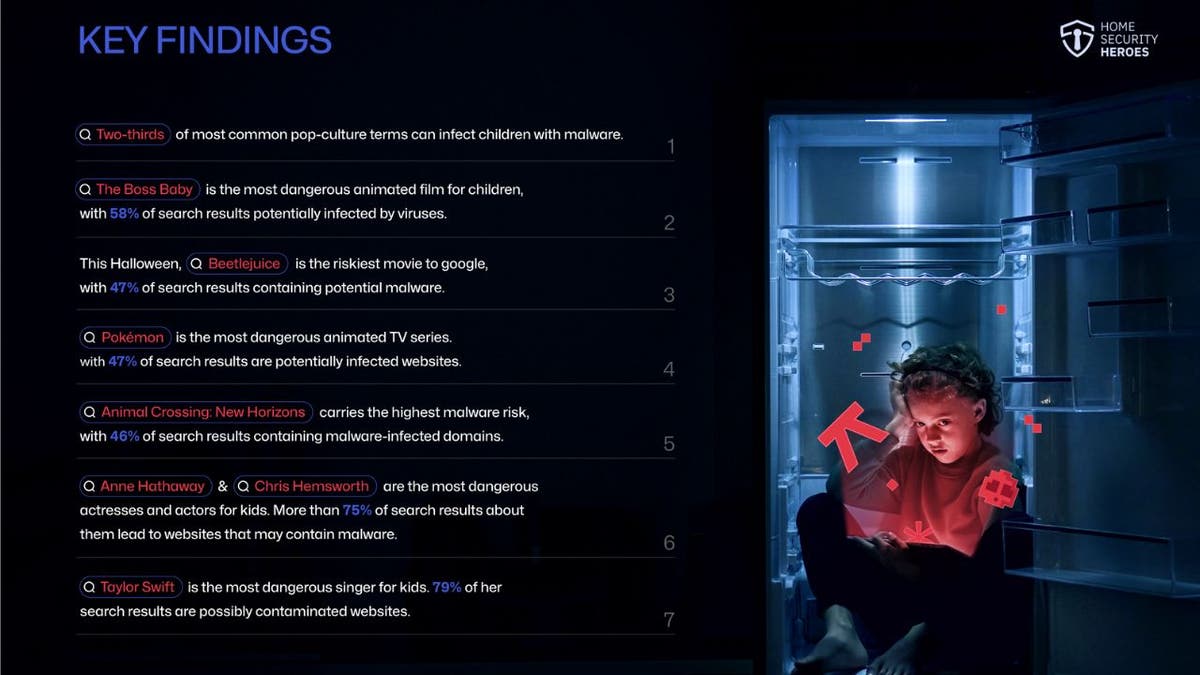 Searches for popular children's content lead to malware: Investigations reveal that online searches related to widely-loved children's shows and video games can often direct users to malware-infested sites.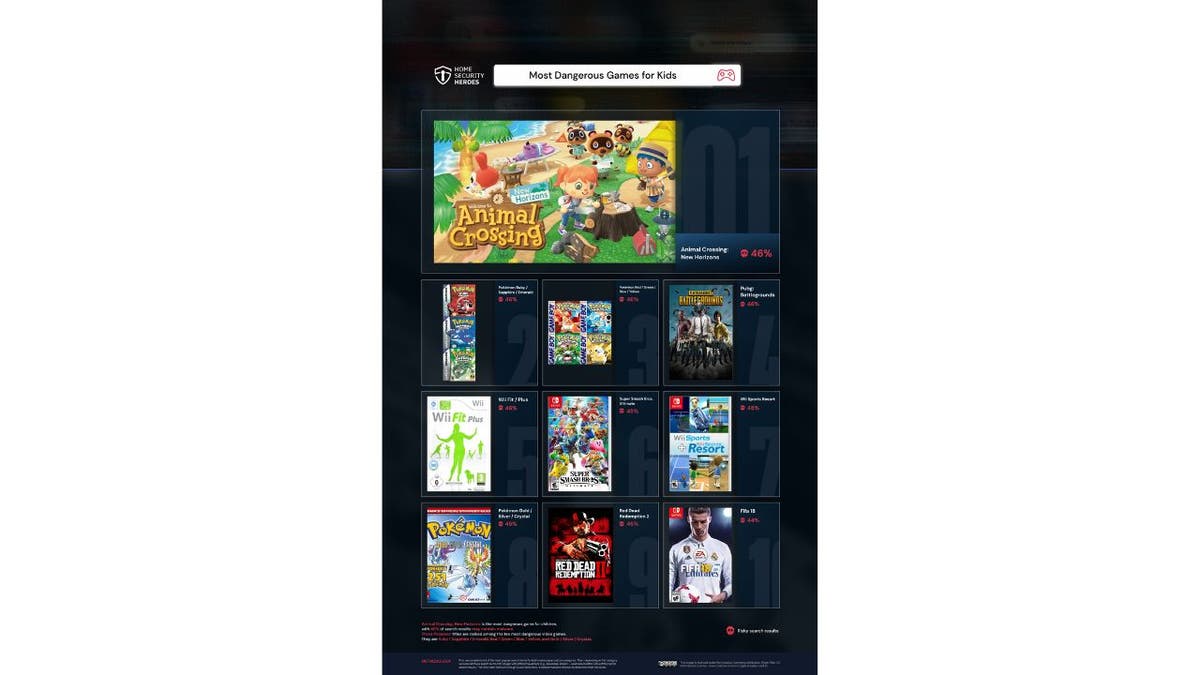 Cyber threats masquerade as kid-friendly downloads: Harmful software is frequently disguised as downloadable content from favorite kids' characters or games, misleading children into clicking on dangerous links.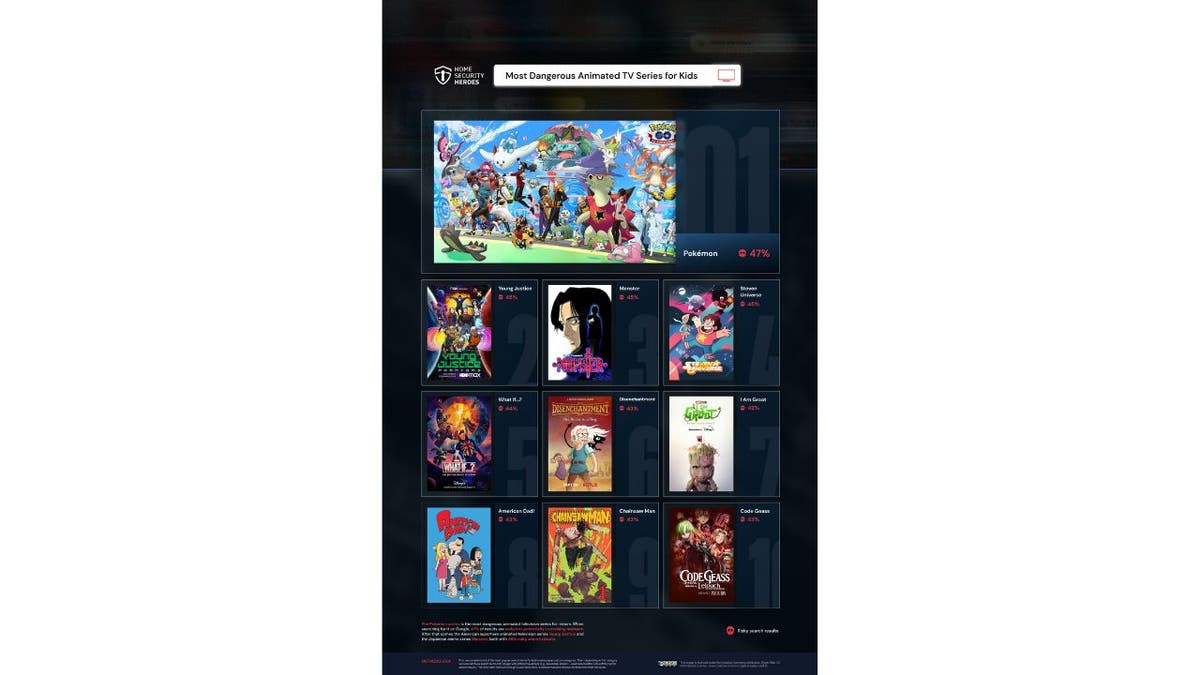 'SHARENTING' PUTS KIDS IN A DANGEROUS PREDICAMENT
High-risk queries related to free content: Searches promising free access to cartoons, movies or games are particularly risky, as these are hotbeds for malware distribution.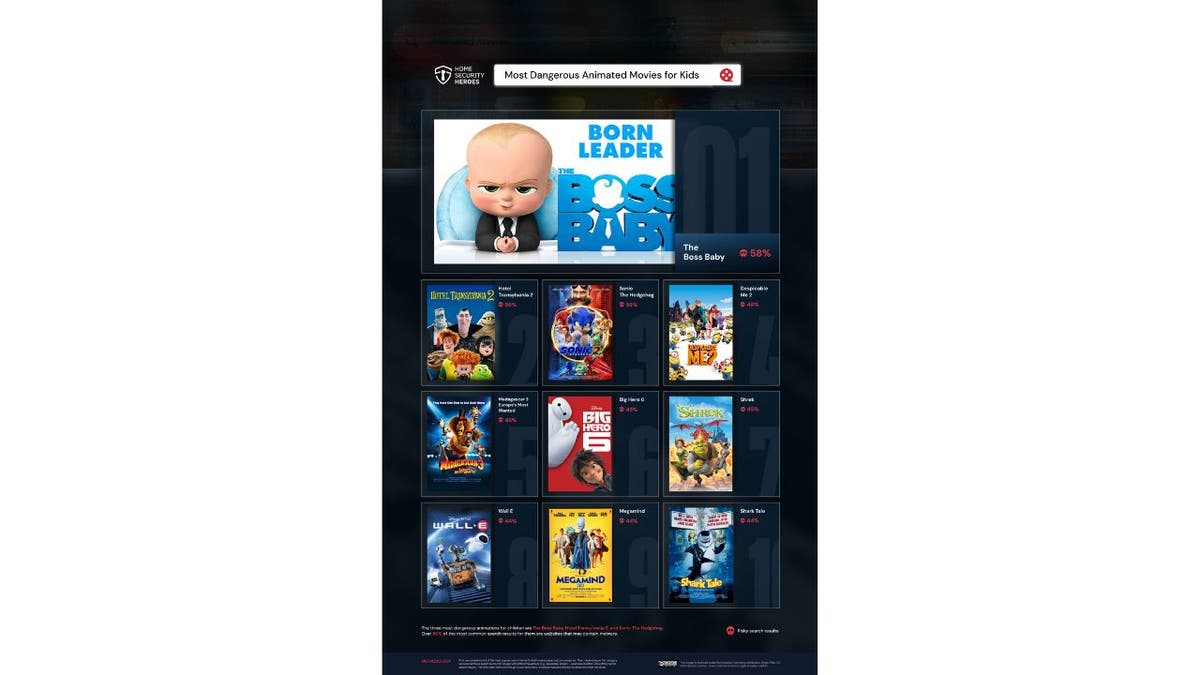 "How-to" searches can be traps: Innocuous-looking "how-to" queries, such as those for tips or cheats for games, might lead to compromised websites. 
Educational material links can be compromised: Even searches for educational resources or homework help can inadvertently result in exposure to unsafe websites. 
OUR TOP RECOMMENDATIONS FOR KIDS' SMARTWATCHES AND TRACKING TOOLS  
Here's what you can do to protect your children from these lurking cyber hazards 
Digital safety: 10 practical steps for parents 
1. Start with cyber education: Begin with the basics. Educate your children about the internet's potential dangers. They should know not to click on suspicious links or download files from untrusted sources, even if these links are associated with their favorite movies or celebrities. 
2. Install robust antivirus software protection: You'll want to start with a solid defense by installing reliable antivirus software across all family devices. Check out my 2023 review of best antivirus software at Cyberguy.com to choose a program that suits your needs. These tools not only prevent malware attacks, but also can alert you to risky sites and quarantine dangerous downloads before they wreak havoc. 
3. Regularly update security features: Make sure that all devices used by your kids have the latest security updates installed. Often, these updates include patches for newly discovered security vulnerabilities that malware creators exploit. 
4. Use safe search engines for kids: Consider using search engines designed specifically for children that filter out inappropriate content and potentially dangerous websites. 
5. Employ parental controls: Utilize parental control features to monitor and restrict the content your children can access. This could range from setting safe search filters on browsers to installing dedicated apps that help manage screen time and web access. 
THE VERY FIRST THING HACKERS DO AS CRIMINALS
6. Maintain open communication Foster an environment where your children feel comfortable discussing their online experiences, including any strange pop-ups or messages they encounter. This open line of communication is vital for identifying and addressing issues early on. 
7. Encourage the use of trusted sources: Teach your children to stick to well-known, reputable websites, especially for downloads. Whether it's games, music or movies, if it's not from a recognized source, it's not worth the risk. 
8. Strengthen passwords: Implement strong, unique passwords for all online accounts, and teach your children the importance of password privacy. Also, consider using a password manager to generate and store complex passwords. 
9. Network security: Secure your home network with a robust firewall and Wi-Fi encryption. Make it a habit to never share your Wi-Fi password with outsiders, and educate your kids about the risks of public Wi-Fi. 
10. Stay informed and proactive: Keep abreast of the latest cybersecurity threats and trends by signing up for my free CyberGuy report newsletter. Follow blogs or sites that offer regular updates on digital safety to stay one step ahead.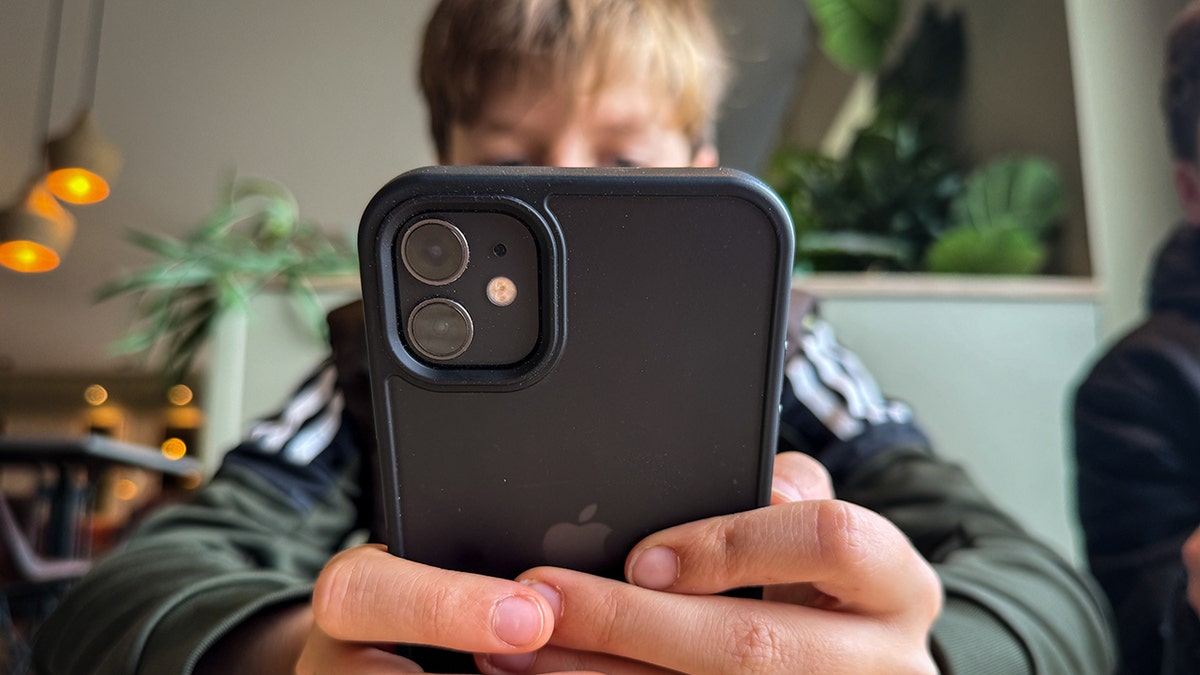 GET MORE OF MY SECURITY ALERTS, QUICK TIPS & EASY VIDEO TUTORIALS WITH THE FREE CYBERGUY NEWSLETTER – CLICK HERE
Kurt's key takeaways
Malware is an insidious problem, often cloaked behind the innocent guise of children's popular culture references. But knowledge is power, and by implementing these steps, you can significantly reduce the risks your children face online. 
Remember, the goal isn't to instill fear but to educate and empower your children to navigate the digital world safely. With the right tools and knowledge, you can help create a safer online environment where they can explore, learn, and grow without the shadow of cyber threats.
How do you balance the benefits and risks of online learning for your children? Let us know by writing us at Cyberguy.com/Contact.
For more of my tech tips and security alerts, subscribe to my free CyberGuy Report Newsletter by heading to Cyberguy.com/Newsletter.
Ask Kurt a question or let us know what stories you'd like us to cover.
CLICK HERE TO GET THE FOX NEWS APP
Answers to the most asked CyberGuy questions: 
What is the best way to protect your Mac, Windows, iPhone, and Android devices from getting hacked?
What is the best way to stay private, secure, and anonymous while browsing the web?
How can I get rid of robocalls with apps and data removal services?
Copyright 2023 CyberGuy.com. All rights reserved.