"I don't want to talk to you anymore."
Enzo Maresca has a big smile on his face as we start our interview.
It is the second time he has won the Sky Bet Championship Manager of the Month award this season, and the second time it has seen his Leicester side go on to lose in the immediate aftermath.
We chat following their defeat to Leeds United, and before they went on to make it back-to-back defeats at Middlesbrough.
Leicester are still top of the Championship, so it would be ridiculous to get too worried. But they are two results that perhaps reflect the fact that this season may not be quite the stroll to promotion that many were predicting a couple of weeks ago.
Highlights of the Sky Bet Championship match between Leicester City and Leeds United

Highlights of the Sky Bet Championship clash between Middlesbrough and Leicester

The Italian, 43, remains extremely relaxed.
"What the players were doing is not normal – winning, winning, winning," he says. "So when you lose a game there will be a big noise.
"That is part of football, the process, the league. I always knew we'd lose games. We just need to focus now on what we need to do to try and improve.
"The process stays the same as after we win a game. We just try to analyse what is working well and what isn't working and try to improve that.
"When we won 13 of our first 14 it was a big achievement. It was the reason why when we lose it is talked about. But I don't want the players thinking too much about that. We need to be mentally strong and it is normal to lose."
Even among the 'dip' in form there have been some major positives for Maresca. The performances of James Justin, for example, have been a huge plus.
The full-back is currently enjoying his longest run in the side in a year since recovering from rupturing his Achilles, and has adapted well to the new role required of him.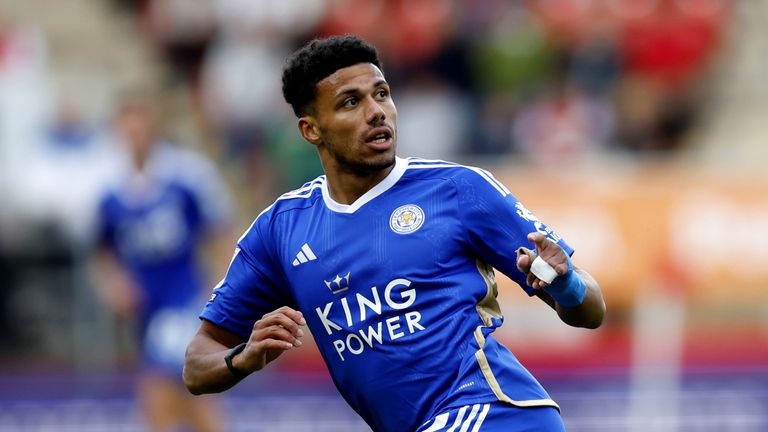 Maresca praises the 25-year-old for the hard work that has brought him back to this level.
"When I joined the club in June and came here for the first time, JJ was already running around the pitch even though he was on holiday," says the Leicester boss. "To me it showed his professionalism and his determination.
"He's trying to adapt a little bit because he's not playing like a full-back going up and down, he's playing right side and left side of a back three and he's doing fantastically well on both sides.
"He's a humble guy. He works hard and we're very happy with him."
Another player Maresca has helped dig the best out of is Kiernan Dewsbury-Hall. Arguably the stand-out player in the Championship this season, he has stepped up to the plate in a more advanced role that was occupied by James Maddison in recent seasons.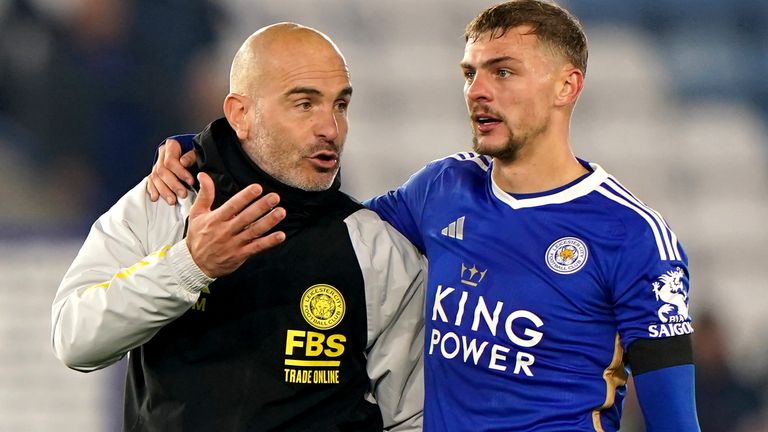 Maresca admits that the local lad, and academy product, struggled a little bit when he first arrived because he felt burdened by their relegation.
"He was full of responsibility at first," says Maresca. "But since the first international break he has improved a lot. He's calm, fantastic with the ball, he knows when to attack and what to give the team.
"He is so dangerous near the box, and has the quality to score or assist from anywhere. He could already have had 10 or 12 assists. He is probably the most-improved for us and he's in the perfect position."
Everything and everyone is there to be improved for Maresca. Even someone as experienced as Jamie Vardy, now 36, can still learn.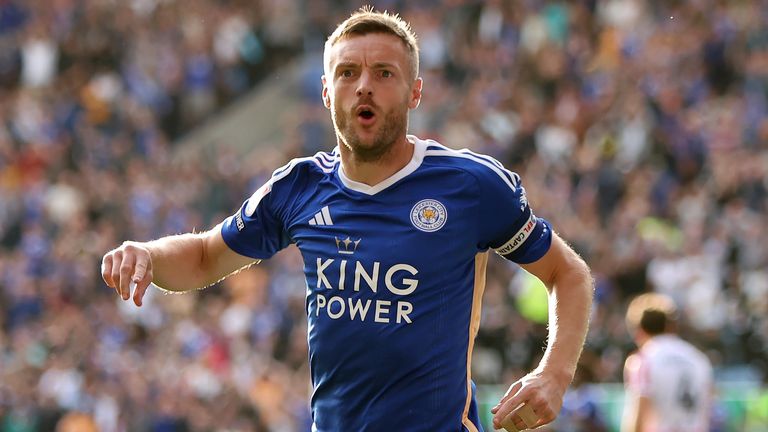 The striker made a career off his sharpness and speed in behind, but now as the pace wanes a little and the demands on his role have changed, he is adapting into become more of an all-round player.
"He's humble enough to understand the way we want to play and to drop a little more and link with team-mates," says Maresca.
"Us and Jamie need to adapt to how we want to play with and without the ball. It's all very good experience. He's doing a great job and is getting better for sure."
Even after the latest setback, you know with Maresca at the helm that Leicester are in calm and capable hands.