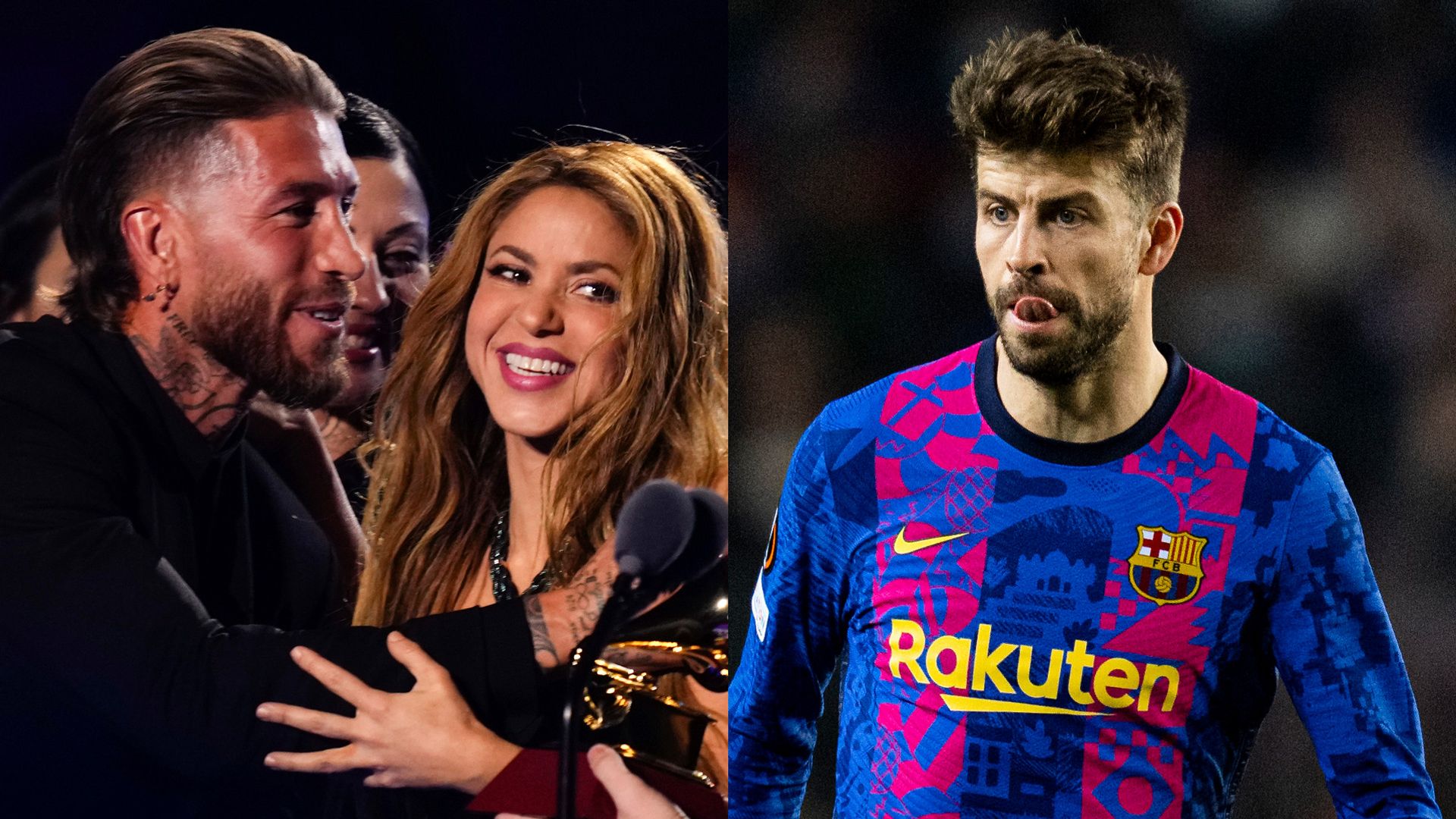 Shakira was presented with a Latin Grammy award by former Real Madrid defender Sergio Ramos for a song mocking former Barcelona defender Gerard Pique. 
The song, Shakira: Bzrp Music Session, Vol 53, won Song of the Year and Best Pop Song at the awards. It ridicules Shakira's former partner Pique and has become the most watched new Latin song in YouTube's history.
Sevilla defender Ramos, 37, was on stage to present Shakira with the award.
Despite being successful team-mates internationally, Ramos and Pique held a long-term rivalry at the club level as Real Madrid and Barcelona battled it out for top honours in La Liga and the Champions League.
Colombian pop star Shakira and now retired footballer Pique announced their split in June 2022 after more than 11 years together.
Pique, 36, later struck up a relationship with then 23-year-old Clara Chia.
In the track, Shakira sings: "I'm worth two 22-year-olds" and "you swapped a Ferrari for a Twingo".
In her speech, Shakira thanked fans for being with her through "difficult moments", widely thought to be a reference to her split with Pique, and dedicated the award to the Spanish public.