International breaks used to give clubs in League One and League Two a chance to take centre stage, with Premier League and Championship clubs out of action for a fortnight every couple of months.
It's rarely the case anymore. In fact, this weekend, there are just two matches in League One, with 10 having been called off as a result of international call-ups.
The EFL rules state that a postponement can be requested when three or more players are called up for their respective national teams so, here, we take a look at each postponed fixture and which players have been called up from either team.
Barnsley vs Carlisle
Barnsley
Devante Cole, Jon Russell (Jamaica) – Canada (h), November 18 & Canada (h), November 22
Fabio Jalo (Portugal U18) – Czech Republic U18 (h), November 18 & Germany U18 (a), November 20
Callum Styles (Hungary) – Bulgaria (a), November 16 & Montenegro (h), November 19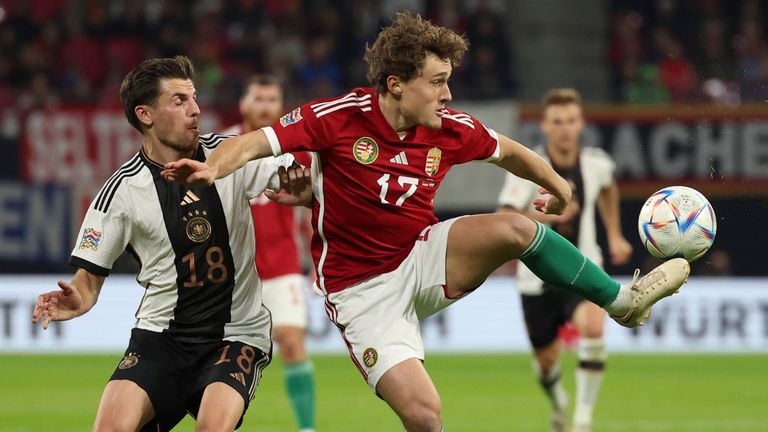 Bristol Rovers vs Fleetwood
Bristol Rovers
Matthew Cox (England U21) – Serbia U21 (a), November 18 & Northern Ireland U21 (h), November 21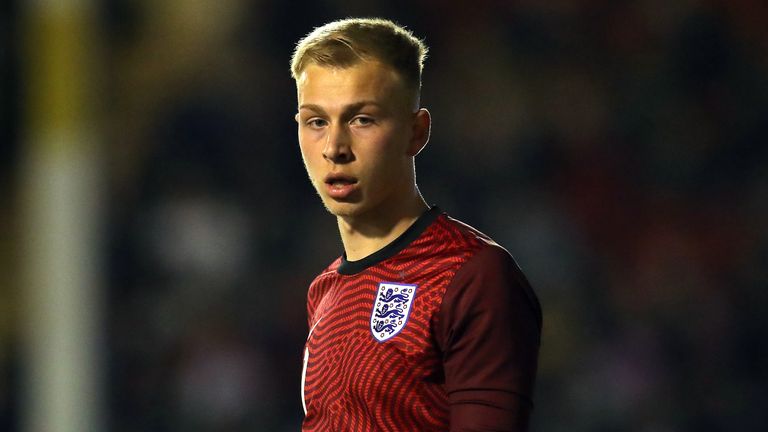 Fleetwood
Stephen McMullan (Northern Ireland) – Finland (a), November 17 & Denmark (h), November 20
Carl Johnston (Northern Ireland U21) – England U21 (a), November 21
Bosun Lawal (Republic of Ireland U21) – Norway U21 (a), November 17 & Italy U21 (h), November 21
Jack Doherty, Sam Glenfield (Northern Ireland U19) – Hungary U19 (h), November 15 & Czech Republic U19 (h), November 18
Burton vs Cheltenham
Burton
Max Crocombe (New Zealand) – Greece (a), November 17 & Republic of Ireland (a), November 21
Cheltenham
Luke Southwood (Northern Ireland) – Finland (a), November 17 & Denmark (h), November 20
Owen Bevan, Oli Hammond (Wales U21) – Iceland U21 (h), November 16 & Denmark U21 (h), November 20
Cambridge vs Bolton
Bolton
Carlos Mendes Gomes (Guinea-Bissau) – Burkina Faso (a), November 17 & Djibouti (a), November 20
Dion Charles, Eoin Toal (Northern Ireland) – Finland (a), November 17 & Denmark (h), November 20
Josh Sheehan (Wales) – Armenia (a), November 18 & Turkey (h), November 21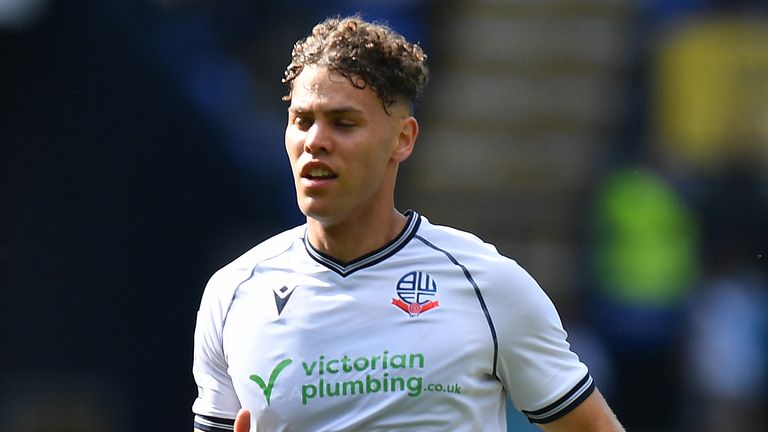 Charlton vs Northampton
Charlton
Ashley Maynard-Brewer (Australia) – Bangladesh (h), November 16 & Palestine (a), November 21
Karoy Anderson, Michael Hector (Jamaica) – Canada (h), November 18 & Canada (h), November 22
James Abankwah (Republic of Ireland U21) – Norway U21 (a), November 17 & Italy U21 (h), November 21
Terell Thomas (St Lucia) – St Kitts & Nevis (a), November 16 & Sint Maarten (h), November 19
Northampton
Kieron Bowie (Scotland U21) – Belgium U21 (a), November 17 & Hungary U21 (a), November 21
Exeter vs Peterborough
Exeter
Viljami Sinisalo (Finland) – Northern Ireland (h), November 17 & San Marino (a), November 20
Admiral Muskwe (Zimbabwe) – Rwanda (a), November 16 & Nigeria (h), November 19
Peterborough
Hector Kyprianou (Cyprus) – Spain (h), November 16 & Lithuania (h), November 19
Ronnie Edwards, Jadel Katongo (England U20) – Italy U20 (h), November 16 & Germany U20 (a), November 20
Highlights of the Sky Bet League One match between Peterborough and Cambridge

Oxford vs Portsmouth
Oxford
James Beadle (England U20) – Italy U20 (h), November 16 & Germany U20 (a), November 20
Greg Leigh (Jamaica) – Canada (h), November 18 & Canada (h), November 22
Ciaron Brown (Northern Ireland) – Finland (a), November 17 & Denmark (h), November 20
Fin Stevens (Wales U21) – Iceland U21 (h), November 16 & Denmark U21 (h), November 20
Portsmouth
Kusini Yengi (Australia) – Bangladesh (h), November 16 & Palestine (a), November 21
Terry Devlin (Northern Ireland) – Finland (a), November 17 & Denmark (h), November 20
Joe Morrell (Wales) – Armenia (a), November 18 & Turkey (h), November 21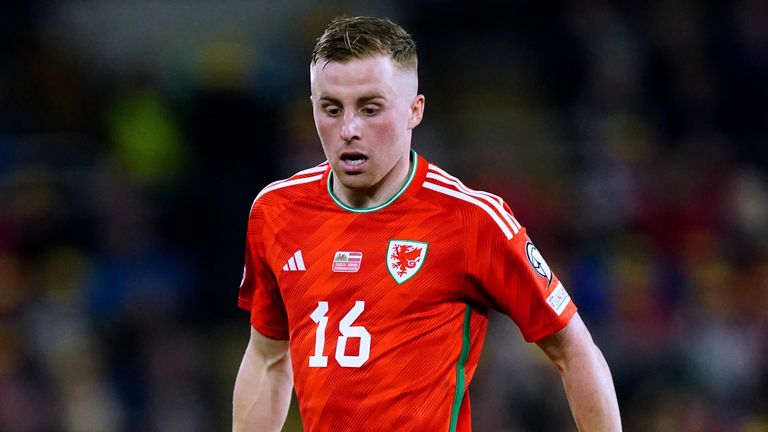 Port Vale vs Leyton Orient
Port Vale
Ollie Arblaster, Alfie Devine (England U20) – Italy U20 (h), November 16 & Germany U20 (a), November 20
Josh Thomas (Wales U21) – Iceland U21 (h), November 16 & Denmark U21 (h), November 20
Reading vs Derby
Reading
Ben Elliott (Cameroon) – Mauritius (h), November 17 & Libya (a), November 21
Dom Ballard (England U19) – Romania (h), November 15 & Japan (h), November 18 & Mexico (a), November 21
Nelson Abbey (England U20) – Italy U20 (h), November 16 & Germany U20 (a), November 20
Tyler Bindon (New Zealand) – Greece (a), November 17 & Republic of Ireland (a), November 21
Charlie Savage (Wales U21) – Iceland U21 (h), November 16 & Denmark U21 (h), November 20
Tivonge Rushesha (Zimbabwe) – Rwanda (a), November 16 & Nigeria (h), November 19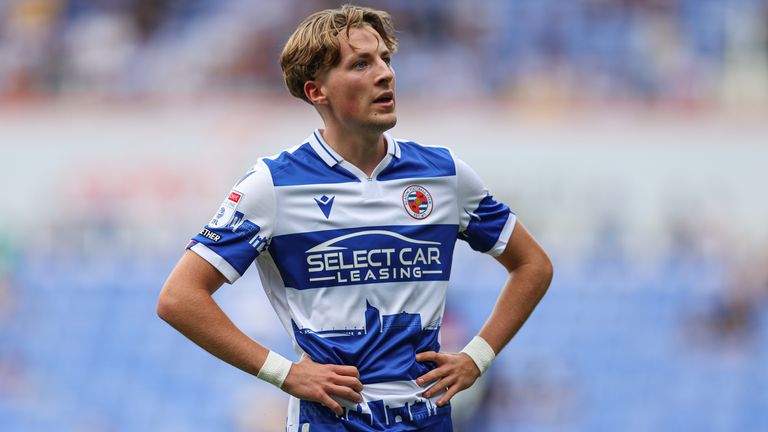 Derby
Ryan Nyambe (Namibia) – Equatorial Guinea (a), November 16 & Sao Tome and Principe (h), November 21
Conor Washington (Northern Ireland) – Finland (a), November 17 & Denmark (h), November 20
Charlie Lindsay, Darren Robinson (Northern Ireland U21) – England (a), November 21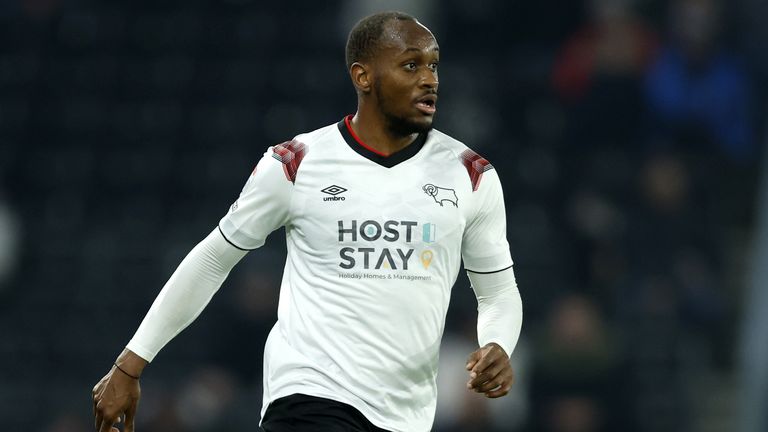 Wigan vs Wycombe
Wigan
Charlie Hughes (England U20) – Italy U20 (h), November 16 & Germany (a), November 20
Sam Tickle (England U21) – Serbia U21 (a), November 18 & Northern Ireland U21 (h), November 21
Josh Magennis (Northern Ireland) – Finland (a), November 17 & Denmark (h), November 20
Baba Adeeko (Republic of Ireland U21) – Norway U21 (a), November 17 & Italy U21 (h), November 21
Liam Morrison (Scotland U21) – Belgium U21 (a), November 17 & Hungary U21 (a), November 21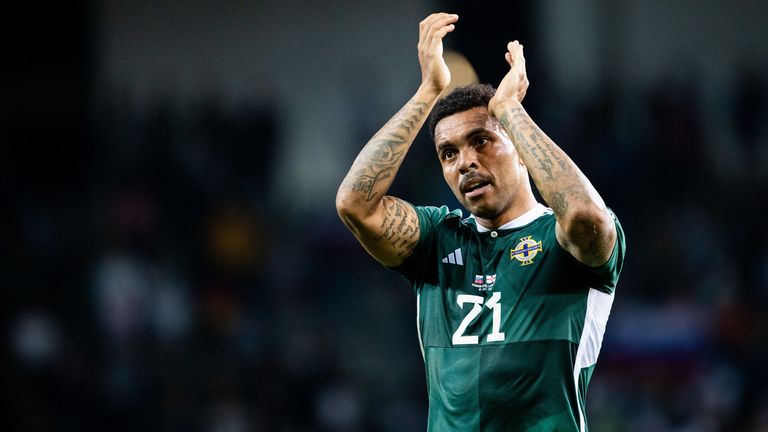 Wycombe
Tjay De Barr (Gibraltar) – France (a), November 18 & Netherlands (h), November 21
Dale Taylor (Northern Ireland) – Finland (a), November 17 & Denmark (h), November 20
Killian Phillips (Republic of Ireland U21) – Norway U21 (a), November 17 & Italy U21 (h), November 21
Chris Forino (St Lucia) – St Kitts & Nevis (a), November 16 & Sint Maarten (h), November 19
Joe Low (Wales U21) – Iceland U21 (h), November 16 & Denmark U21 (h), November 20